Under North Dakota law, courts have authority to award restitution to the victim of a crime after holding a hearing on the matter and considering the statutory factors provided in N.D.C.C. § 12.1-32-08. In 2016, North Dakota voters adopted Marsy's Law, or North Dakota Constitution Article I, § 25(1)(n), to provide rights for crime victims, including the right to "full and timely restitution." Judicial interpretations of what "full and timely restitution" means have varied, including the North Dakota Supreme Court's recent opinion determining Marsy's Law invalidated a portion of the present restitution law.
The Court previously decided issues relating to Article I, § 25(1)(n) and restitution in Blue and Kostelecky. In Kostelecky, the district court refused to consider any information about the proper amount of restitution, concluding "Marsy's Law does require full restitution" even if it meant making the victim more than whole. The Court reversed the district court, construing Marsy's Law, the civil tort statute, and the criminal restitution statute in harmony to conclude a crime victim could not be made beyond whole. The Court specifically declined to consider ability to pay in Kostelecky because neither party raised that issue.
And in Blue, the defendant stipulated to paying restitution; however, he later argued the district court failed to consider his ability to pay. The Court went on to consider Marsy's Law and its effect on the restitution statute. However, the Court declined to address whether the statute was in conflict with Marsy's Law, although it stated constitutional provisions that cannot be reconciled with statute will prevail over the statute.
In its recent opinion, State v. Strom, the North Dakota Supreme Court concluded Marsy's law abrogated statutory authority on a portion of the restitution law relating to a defendant's ability to pay. The defendant, Melinda Strom, appealed the district court's restitution order requiring her to make restitution in the amount of $690,910.67. The district court declined to consider Strom's ability to pay that amount, concluding Marsy's Law overrides the statutory requirement. The Court declared Article I, § 25(1)(n) prohibits consideration of a defendant's ability to pay when determining the proper restitution amount. In coming to this conclusion, the Court decided Marsy's Law is clear and unambiguous in mandating complete restitution for all losses suffered by a crime victim. The Court was clear in limiting the decision to an initial award of restitution and concluding its holding did not apply in the context of a contempt hearing or probation revocation.
Based on these three cases considering Marsy's Law and restitution, the Court carefully considered the effect of the constitutional provision and the state statute. It appears the Court initially sought to harmonize the provisions, like in Kostelecky, because finding a statute unconstitutional is the Court's least favored option; however, the impossibility of weighing a defendant's ability to pay and a victim's right to compensation proved to be irreconcilable.
Moving forward, no longer considering criminal defendants' ability to pay restitution could result in orders for exorbitant restitution amounts which will never be paid. However, as a new constitutional right for crime victims in North Dakota, Strom also provides for victims to be fully compensated for their injuries. It is unclear what the legislature could do to help alleviate some of the potential issues that may arise in light of the Court's holding regarding the statute's constitutionality; however, it is possible the legislature could enact additional or more specific requirements for a district court's consideration of restitution awards. District court judges should also ensure each of the other current statutory factors are fully considered when awarding restitution to prevent unjust and unrealistic results.
Although there are still lingering concerns about what Marsy's Law could mean in North Dakota, restitution has been the main issue to make it to the Court for consideration. In the future, the Court may be required to consider additional issues relating to the new constitutional provision, and these three cases provide some guidance on how the Court may decide those issues.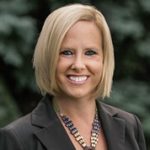 Born and raised in Western North Dakota, Tatum O'Brien attended North Dakota State University and graduated with distinction from the University of North Dakota School of Law. She has since built years of litigating experience in her home state and become recognized as a highly skilled attorney representing clients in criminal and personal injury cases in addition to helping those who have experienced issues of medical malpractice, serious personal injury, and wrongful death.