In State v. Ballard, 2016 ND 8, the defendant, Jeremy Ballard was on unsupervised probation as a result of pleading guilty to two misdemeanor drug crimes. A few months later, a deputy sheriff saw Ballard driving a vehicle with two passengers. The deputy knew Ballard and one passenger were on unsupervised probation and stopped the car for this reason. The deputy completed a pat-down search of Ballard and did not find anything on his person. The deputy then searched Ballard's home without consent or a warrant. While searching Ballard's home, the deputy found methamphetamine and paraphernalia. The deputy stated that he did not have reasonable articulable suspicion of any criminal activity when he made the initial stop.
Ballard did not serve time in jail prior to probation. He pleaded guilty to two misdemeanor drug crimes and paid a fine. Then he was placed on unsupervised probation, including conditions requiring him to undergo a chemical dependency evaluation, to be subject to warrantless searching and chemical tests.
Generally, a search of a probationer is reasonable when, under the totality of the circumstances, the officer had reasonable suspicion that the probationer was engaging in unlawful activity. Reasonable suspicion usually requires something like a traffic violation to stop a vehicle, or other facts to allow an officer to reasonably believe someone is engaged in criminal activity. In the most relevant United States Supreme Court case, the court found that whether a search is constitutional is determined by "the degree to which it intrudes upon an individual's privacy and . . . the degree to which it is needed for the promotion of legitimate governmental interest."
Here, the officer had no reasonable suspicion of criminal activity. Therefore, he should not have searched Ballard's home because Ballard was an unsupervised probationer. Ballard had a greater expectation of privacy than a parolee or prisoner. A parolee is released early from prison and is generally subject to suspicionless searches. In contrast, a probationer occurs prior to and sometimes instead of prison time. The court felt it was important to consider proportionality in punishment when considering the difference between parole and probation. In a different case, the United States Supreme Court found the state had a substantial interest in searching a supervised probationer. Here, the state has smaller interest because Ballard was an unsupervised probationer. Therefore, the state's interest in performing suspicionless searches on unsupervised probationers is significantly smaller than a parolee. When considering the small state interest and the significant intrusion on an individual's privacy, the North Dakota Supreme Court found suspicionless searches of unsupervised probationers unconstitutional.
Therefore, the court found that the state does not have a substantial interest in performing supicionless searches on unsupervised probationers. The court allowed Ballard to withdraw his guilty plea and found the search of his home was unconstitutional.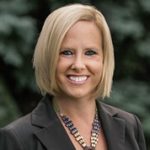 Born and raised in Western North Dakota, Tatum O'Brien attended North Dakota State University and graduated with distinction from the University of North Dakota School of Law. She has since built years of litigating experience in her home state and become recognized as a highly skilled attorney representing clients in criminal and personal injury cases in addition to helping those who have experienced issues of medical malpractice, serious personal injury, and wrongful death.