In January 2018, a state district judge in North Dakota recently ruled that a law in the state limiting damages in medical malpractice cases is unconstitutional. This decision originated from a case involving Chenille Condon, 35, a woman who experienced a disabling stroke as the result of a failed surgery at a hospital in Bismarck. The judge denied a motion from the hospital to reduce the jury's verdict in accordance with a law that places a $500,000 limit on non-economic damages such as pain and suffering. The judge ruled that the law violates equal protection offered by the North Dakota state constitution because it arbitrarily reduces damages for people who receive the most serious injuries due to accidents. The District Court analyzed the legislative record of the law, (approved in 1995 and revisited by lawmakers again in 2009), and found the law to be based on assumptions and speculation rather than any actual evidence. The record provided no explanation about how the $500,000 figure was chosen or how it would accomplish the Legislature's health care reform goals of increasing access, controlling costs and maintaining or increasing quality. This case is now on appeal to the North Dakota Supreme Court, a notice of appeal was filed on July 30, 2018.
Current Limitations on Medical Malpractice Awards in North Dakota
North Dakota state law currently limits non-economic damages in medical malpractice cases to $500,000. As a result of this law, if a jury awards anything greater than that amount, a judge will reduce the award to $500,000 after a jury's verdict is entered. It is important to define what encompasses non-economic damages in these calculations. Non-economic damages include pain, suffering, inconvenience, physical impairment, disfigurement, mental anguish, emotional distress, fear of injury, loss, or illness, loss of society and companionship, loss of consortium, injury to reputation, humiliation, and other nonpecuniary damages. In North Dakota, economic damages are not capped and therefore a jury's award of economic damages will not automatically be reduced by the judge. Economic damages include medical expenses and medical care, rehabilitation services, custodial care, loss of earnings and earning capacity, loss of income or support, burial costs, costs of substitute domestic services, loss of employment or business or employment opportunities, and other monetary losses.
The Effect of the Above Case on Future Medical Malpractice Awards in North Dakota
Because the above ruling by the judge was only in district court, the decision does not constitute a change to state law. Only a determination of the same by North Dakota's Supreme Court, or if the legislature would revise the current law, would change the current $500,000 limit on non-economic damages in medical malpractice cases in North Dakota. The North Dakota Supreme Court will issue an opinion on the constitutionality of the cap on non-economic damages in medical malpractice cases in the future.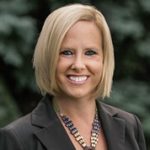 Born and raised in Western North Dakota, Tatum O'Brien attended North Dakota State University and graduated with distinction from the University of North Dakota School of Law. She has since built years of litigating experience in her home state and become recognized as a highly skilled attorney representing clients in criminal and personal injury cases in addition to helping those who have experienced issues of medical malpractice, serious personal injury, and wrongful death.