Congress has recently taken several bills under consideration related to tort reform. If these bills are passed, they could limit, eliminate, or significantly change individual's access to the justice. On June 28, 2017, the House is to vote on "Protecting Access to Care Act of 2017" or H.R. 1215. H.R. 1215 protects health care corporations and the insurance industry. The title of the bill is a misnomer, as the bill prevents access to quality healthcare and incentivizes low quality, for profit healthcare instead. Essentially, the bill limits health care lawsuits when the care was subsidized by the federal government. This includes healthcare subsidized through the Affordable Care Act, veteran health plans, Medicare and Medicaid. H.R. 1215 was introduced in the House and limits lawsuits by individuals injured by negligent or abusive health care facilities or defective drugs.
H.R. 1215 proposes imposing a federal cap of $250,000 on noneconomic damages in these types of healthcare cases. The damages cap could have very serious consequences for those who suffer egregious injuries due to health care workers negligence. For example, imagine a scenario where a doctor makes a mistake during a routine appendectomy. The doctor negligently errs and the patient is now paralyzed below the neck. Imagine the patient was a healthy, young person who had her health care subsidized through the Affordable Care Act. For this severe injury, the non-economic damages would be limited to $250,000 for effectively ruining the remainder of that young person's life. Without a damages cap, a jury would typically award several times that number for noneconomic damages. Although the claim is this could limit malpractice claims and reduce insurance premiums for the medical field, individuals who are injured would be limited in seeking relief. In addition to the cap on damages, a plaintiff also cannot receive her full jury award in a lump sum payment. This allows the insurance company or medical center to hold onto its money, while a plaintiff may remain undercompensated for her injuries. Overall, many provisions of H.R. 1215 could seriously harm already injured parties.
Further, H.R. 1215 mandates a short and strict statute of limitations for bringing a claim. Claimants would be required to file a health care lawsuit within 1 year of discovering, or when she or he should have discovered the injury. Otherwise the statute of limitations is three years from the date of the injury. Therefore, injured parties would be required to commence a lawsuit against the health care provider within one year of discovering her injury. This imposes a federal statute of limitations that is shorter than many states current laws.
In addition, H.R. 1215 bans including a medical center in a lawsuit against a drug company. For example, if a doctor prescribed a faulty drug, H.R. 1215 prohibits an individual pursuing a claim against the drug company from including that doctor in a class action lawsuit. Even if the doctor negligently prescribed the drug and played a part in a plaintiff's injury, H.R. 1215 prevents that doctor from being held responsible. Overall, if H.R. 1215 is passed, many state protections and avenues for relief will be removed and placed solely in the control of the federal government. In doing so, Congress seeks to limit individual parties' ability to sue their doctor for negligence or abuse. Without the power to hold negligent healthcare providers responsible, healthcare providers are not incentivized to provide quality care and injured parties will not be adequately compensated for their injuries.
The bill is also preemptive. If you are from a state that caps damages, your state keeps its cap, (North Dakota currently has a $500,000 cap) but gets a cap in areas not currently covered by state law. For example, if your state caps damages only in medical malpractice cases, your state would get the $250,000 cap for other health care liability lawsuits, including nursing homes.
There is still time to help defeat H.R. 1215. Through AAJ's Take Justice Back Campaign, you can easily write and call your members of Congress by visiting www.takejusticeback.com/protectpatients.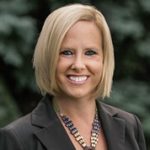 Born and raised in Western North Dakota, Tatum O'Brien attended North Dakota State University and graduated with distinction from the University of North Dakota School of Law. She has since built years of litigating experience in her home state and become recognized as a highly skilled attorney representing clients in criminal and personal injury cases in addition to helping those who have experienced issues of medical malpractice, serious personal injury, and wrongful death.